It's finally December and I can finally start getting into the Holiday spirit without people telling me it's too early!
For me, the Holidays just aren't the same without the movie Love, Actually. It's a wintertime essential film for me and literally as soon as we all got back from our respective Thanksgiving Dinners with our families, I pushed my roommates into our living room and made them watch Love, Actually with me.
They loved it! I told them never to doubt my taste in movies haha!
As famous as this film is, I won't give you a huge plot summary like I usually do for movie reviews. Instead I've compiled a list of little known facts about the making of this movie: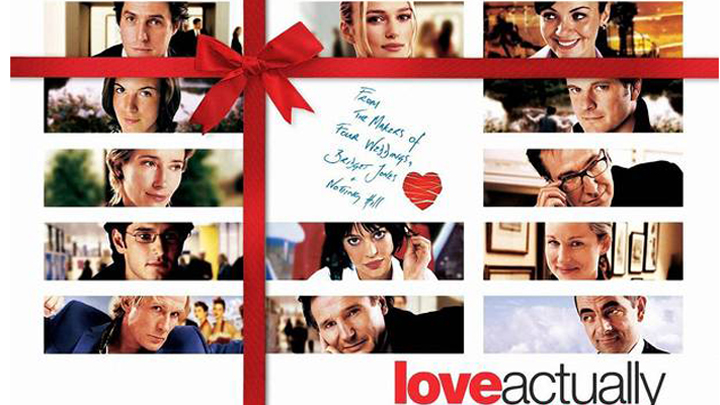 The word "actually" is spoken 23 times throughout the course of the film
Kris Marshall, who played Colin, apparently returned his paycheck for the day of work he did filming the scene where three American women undressed him because he had such a great time and was willing to do the work for free!
They actually cut four storylines from the film, including one about the headmistress of the school the children attended, caring for her lesbian partner during her final moments of life.
There was a 45-minute debate on what color Aurelia's underwear should be for her scene where she jumps into the lake to save the remnants of Jamie's writing. They considered about 20 different bras and underwear sets before they decided on the one that was shot.
Speaking of that lake scene, the water was actually only 18 inches deep so both actors had to be on their, pretending to swim!
Tell me about some of your favorite holiday movies!