Book Club: Where'd You Go, Bernadette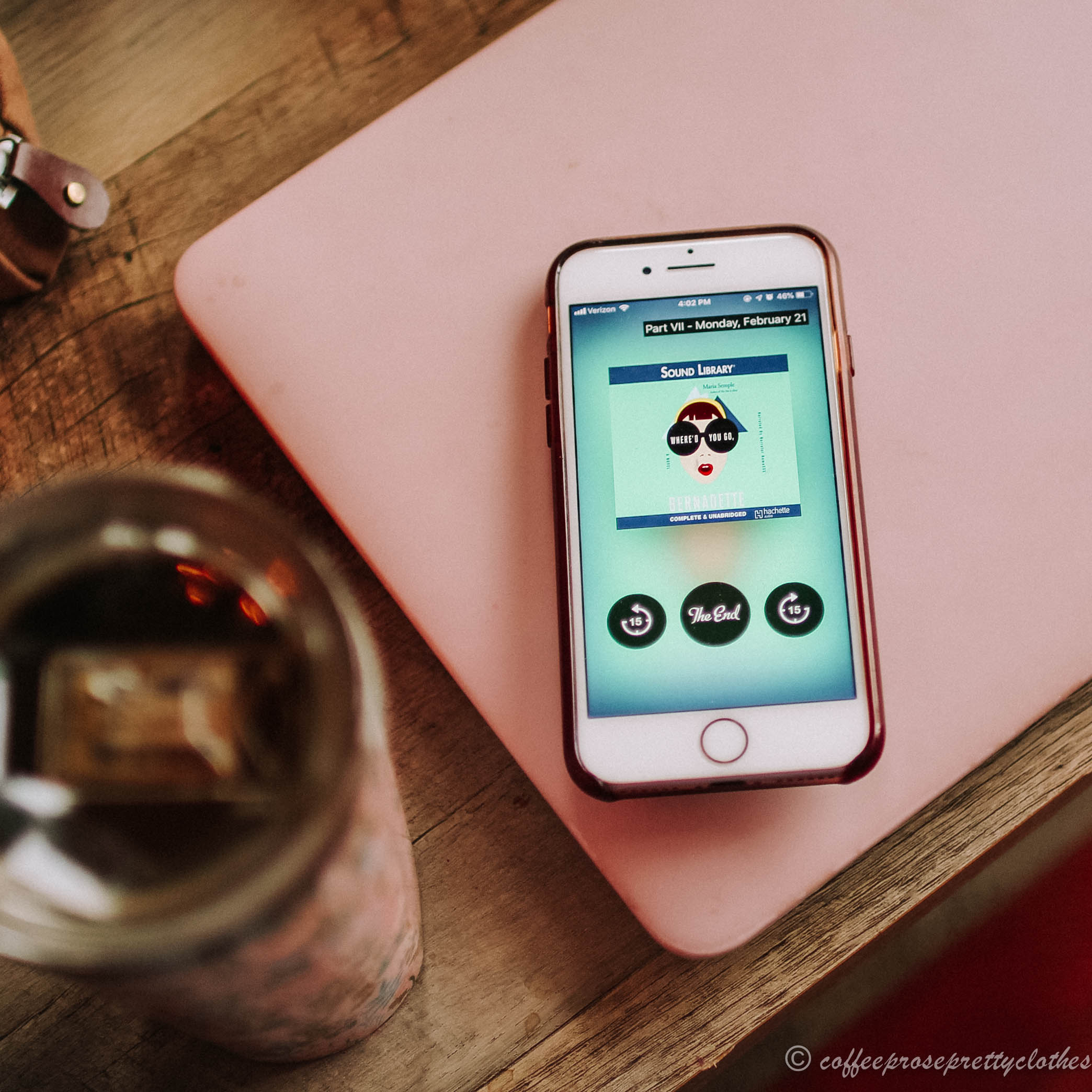 Where'd You Go, Bernadette by Maria Semple
Where'd You Go, Bernadette is a book I've had on my 'to-read' list for a long time. When I read the synopsis, I couldn't really get into the plot, but as it was really popular and was recommended to me by a lot of people, I figured I should give it a chance at some point. I later found out that the writer, Maria Semple, lists Arrested Development in her writing credits and I would immediately sold. I got on the waitlist for this book that instant. I also found out recently that a film adaptation is to come out soon starring Cate Blanchett (who is amazing) so even more reason to get the book read!
Goodreads Synopsis
Bernadette Fox has vanished.
When her daughter Bee claims a family trip to Antarctica as a reward for perfect grades, Bernadette, a fiercely intelligent shut-in, throws herself into preparations for the trip. But worn down by years of trying to live the Seattle life she never wanted, Ms. Fox is on the brink of a meltdown. And after a school fundraiser goes disastrously awry at her hands, she disappears, leaving her family to pick up the pieces--which is exactly what Bee does, weaving together an elaborate web of emails, invoices, and school memos that reveals a secret past Bernadette has been hiding for decades. Where'd You Go Bernadette is an ingenious and unabashedly entertaining novel about a family coming to terms with who they are and the power of a daughter's love for her mother.
My review:
When I first read the synopsis of this book, I just didn't see the appeal of this book. I mean, read that synopsis again. It seems like it's all over the place.
And that, ladies and gentlemen, is basically how this book is. It's all over the place. And yet, Maria Semple brilliantly makes it work. It's sharp, it's witty, heartwarming, and best of all, immensely entertaining. They have filmed a movie adaptation of this book starring Cate Blanchett and already, I can tell the casting is perfect.
The first few chapters of this book is told through emails, articles, and bills from the doctors. You eventually find out that these are actually the assembly of Bernadette Fox's daughter, Bee who is trying to piece together why her agoraphobic mother went missing and where she is hiding now. Bernadette is the epitome of a misunderstood genius. She won a MacArthur Genius grant for her work in architecture after building what was called the "20 Mile House," as it was built solely using materials found within 20 miles of that structure. The project was near and dear to her heart and when it was destroyed, Bernadette's already fragile mental state began to fray. She becomes a shut-in and accidentally starts a feud with her annoying and melodramatic neighbor, Audrey Griffin. Audrey uses her popularity with the other mothers at Bee's school to ostracize her and as Bernadette doesn't deal well with people, she just doesn't respond to any charges thrown at her and instead lets people believe the worst (#relatable). Bernadette's husband, Elgin Branch, works at Microsoft and is considered a hotshot there. The family has moved to Seattle for his work and Bee manages to get perfect grades in school, fulfilling her part of the deal she makes with her parents that they will give her whatever she wants for good marks. Bee wants a trip to Antarctica so the family starts to prepare for the trip and Bernadette hires a virtual assistant to help her with many tasks.
When Bernadette's mental health seemingly deteriorates, Elgin begins an affair with his admin, Soo-Lin Lee-Segal. It's found that the virtual assistant hired is actually a notorious hacker. Bernadette's feud with Audrey comes to a head. Then, Bernadette vanishes.
Semple is so good at poking fun at the different cultures we see in the country today: tech culture, the social-climbing world, upper class moms, and the like. She's excellent at writing Bernadette into a wacky but honestly misunderstood person. I really liked her and as someone who has struggled with anxiety, I completely understand the feeling of too many bad things going on at once and wanting to just bail on such situations and starting over. I highly recommend this book if you're in the mood for a bit of a laugh and a heartwarming story!