Book Club: One Day in December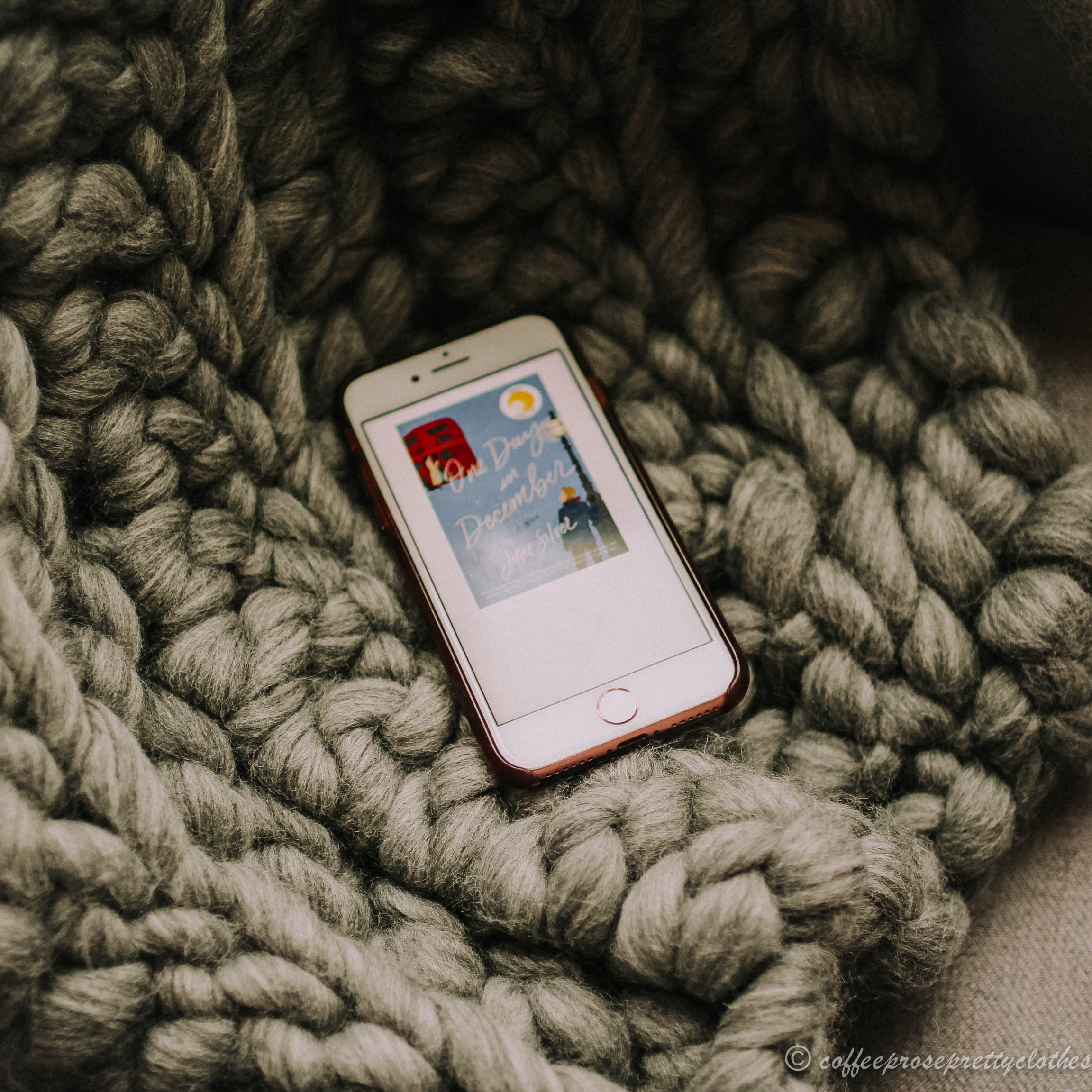 One Day in December by Josie Silver
This book was everywhere last winter since Reese Witherspoon named it her book of the month for her book club. I read so many positive reviews for it and despite my preference for thrillers over romantic novels, I got on the waitlist for this book at my library. I was on that waitlist for over a month, that's how popular this book was!
Goodreads Synopsis
Two people. Ten chances. One unforgettable love story.
Laurie is pretty sure love at first sight doesn't exist anywhere but the movies. But then, through a misted-up bus window one snowy December day, she sees a man who she knows instantly is the one. Their eyes meet, there's a moment of pure magic... and then her bus drives away.
Certain they're fated to find each other again, Laurie spends a year scanning every bus stop and cafe in London for him. But she doesn't find him, not when it matters anyway. Instead they "reunite" at a Christmas party, when her best friend Sarah giddily introduces her new boyfriend to Laurie. It's Jack, the man from the bus. It would be.
What follows for Laurie, Sarah and Jack is ten years of friendship, heartbreak, missed opportunities, roads not taken, and destinies reconsidered. One Day in December is a joyous, heartwarming and immensely moving love story to escape into and a reminder that fate takes inexplicable turns along the route to happiness.
My Review
I never go into a book with too many expectations, especially if there's a lot of hype around it. I tried really hard not to listen to everyone gush about how much they loved this book because I knew if I did, I would build the book up in my head into something it's not and just end up being disappointed with the result.
Guys, you can go ahead and buy into the hype because this book was so good!!
Laurie spots Jack at a bus stop one day in December (hah) and their eye meet. Laurie is convinced he's the one. She looks for him all over London and imagine her surprise when she meets him again… as the boyfriend of her best friend, Sarah. We follow the lives of the three friends over the span of ten years. They all experience love, heartbreak, and true friendship. I love that not only did the writer focus on the romantic relationships of all three characters, they focused on all of their friendship. I remember specifically thinking that Laurie and Sarah are friend goals because they're both so supportive and sweet. I just remember thinking how realistic a lot of the situations were and how the writer achieved verisimilitude in the way the characters reacted to things that life threw at them. Despite my not liking the three characters at specific points in the book, I still rooted for all three of them and I couldn't really bring myself to hate anyone because the times I didn't like them much, they really were just a victim of circumstance.
The book is so cute. I had to stop reading and squeal a few times (scaring Brian in the process, I may add), which I find is the mark of a good book. Any writer who's work makes me feel an emotion like that is a good one, in my opinion.
I gave this book five stars on Goodreads and I think it's not only a great book to read during the holidays, it's an excellent book to take with you as a beach read if you're Spring Breaking anywhere. You will not be able to put it down.