Book Club: To All the Boys I've Loved Before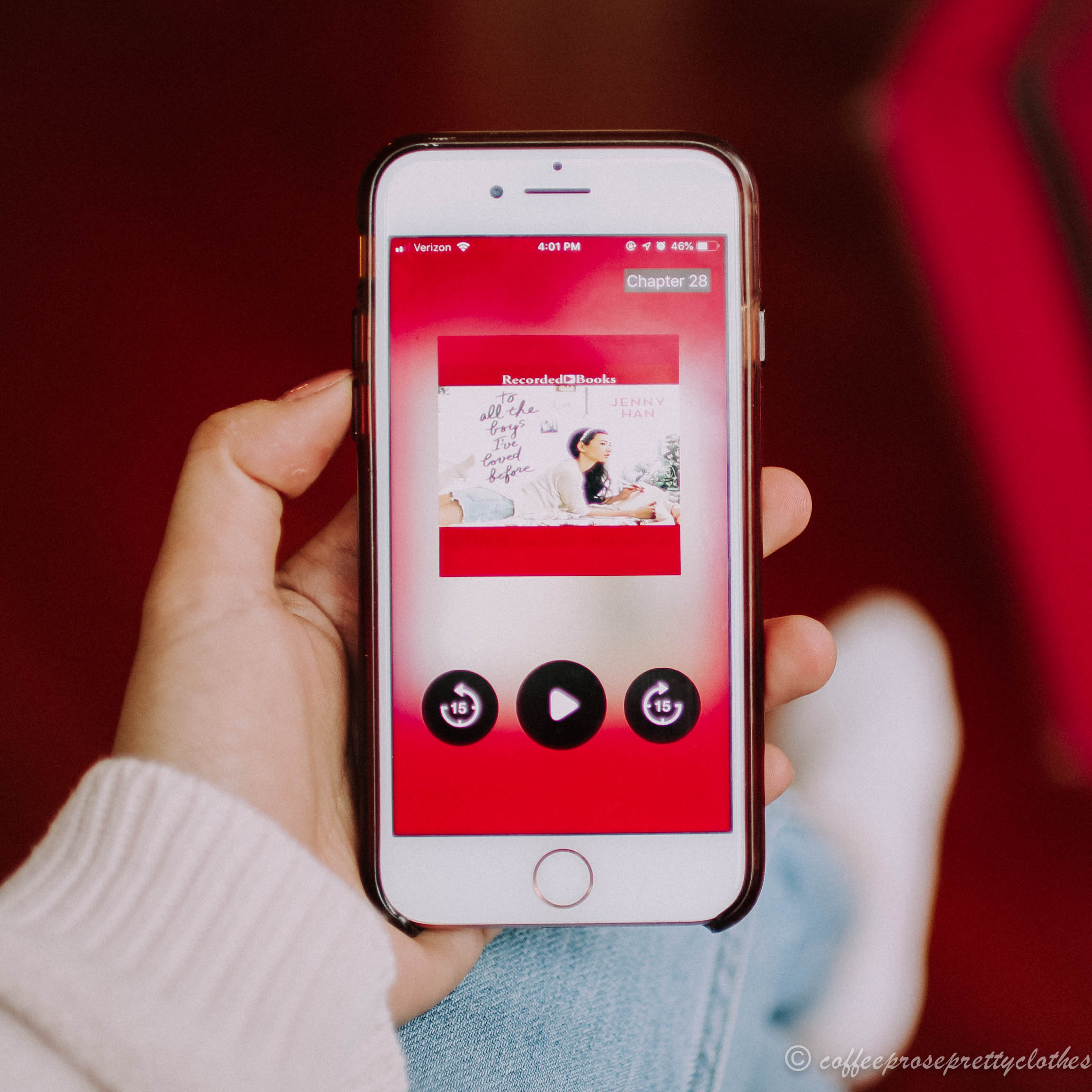 To All the Boys I've Loved Before by Jenny Han
After having it recommended to me a million times, I finally hunkered down and watched the Netflix movie, To All the Boys I've Loved Before. I actually ended up thinking it was really cute (not to mention as a Korean, I really appreciated that they made the main character half Korean and talked about it as a matter of fact, and not in a way that really exoticised her). I then proceeded to put myself on the waitlist for the book at my library. When I finally had access to it, I listened to the audiobook in a day! Here are my thoughts:
Goodreads SYnopsis
To All the Boys I've Loved Before is the story of Lara Jean, who has never openly admitted her crushes, but instead wrote each boy a letter about how she felt, sealed it, and hid it in a box under her bed. But one day Lara Jean discovers that somehow her secret box of letters has been mailed, causing all her crushes from her past to confront her about the letters: her first kiss, the boy from summer camp, even her sister's ex-boyfriend, Josh. As she learns to deal with her past loves face to face, Lara Jean discovers that something good may come out of these letters after all.
My REview
As someone who doesn't really read a lot of YA books, I thought this story was cute! Was the storyline predictable and contrived? Yes, as most romantic books tend to be. But the writing was good and the characters were well fleshed-out, even if I definitely didn't agree with a lot of their thinking.
The book follows along the life of Lara Jean Covey in her junior year of high school. Her older sister is off to college in Scotland. She used to have a crush on her sister's (now ex) boyfriend, Josh, and she reminisces about it by writing a love letter to him that she does not intend to send. In fact, Lara Jean only writes love letters as a way to say "goodbye" to that love. She never intends to hook up with her sister's ex boyfriend.
One day, she finds that all of the love letters that she stored away have been sent somehow. In an effort to hide her true feelings for Josh, she ends up instigating a fake relationship with a boy named Peter (another recipient of a love letter). The two find this faux relationship mutually beneficial (as Peter has just broken up with his ex, the popular Genevieve), and they create a contract. Thus, the experiment begins.
You know as soon as you start reading that the two kids under contract were going to fall in love. Jenny Han isn't the first author to use that trope and she certainly isn't the last. However, I really thought it was cute what the contract consisted of - writing notes to each other, watching movies together, etc. While the scope of the book was predictable, the small details were cute enough that it didn't get my eyes rolling.
What did annoy me? Well, for starters, the main character is a teenager and she has teenage thoughts. I haven't been a teenager in a very long time (thank God!) so hearing about the drama and the problems seemed, well, kind of annoying. I tried really hard to put myself back to when I was 16 years old but I still had a hard time understanding why everyone was so ridiculous. I've been to high school, and trust me, that kind of drama can be avoided.
That said, I didn't completely hold that against the author and ultimately, I did like that the story focused on more than just Lara Jean's love life. It also focused on her relationship with her friends and family. I thought her dad was sweet, I thought her sisters were awesome, and I thought that Lara Jean was so nice to her family. It was cute!
I recommend this book if you like YA books. As someone who doesn't normally read too much YA, I liked it myself! I gave this book 4 out of 5 stars on Goodreads!