Book Club: Sharp Objects and A Simple Favor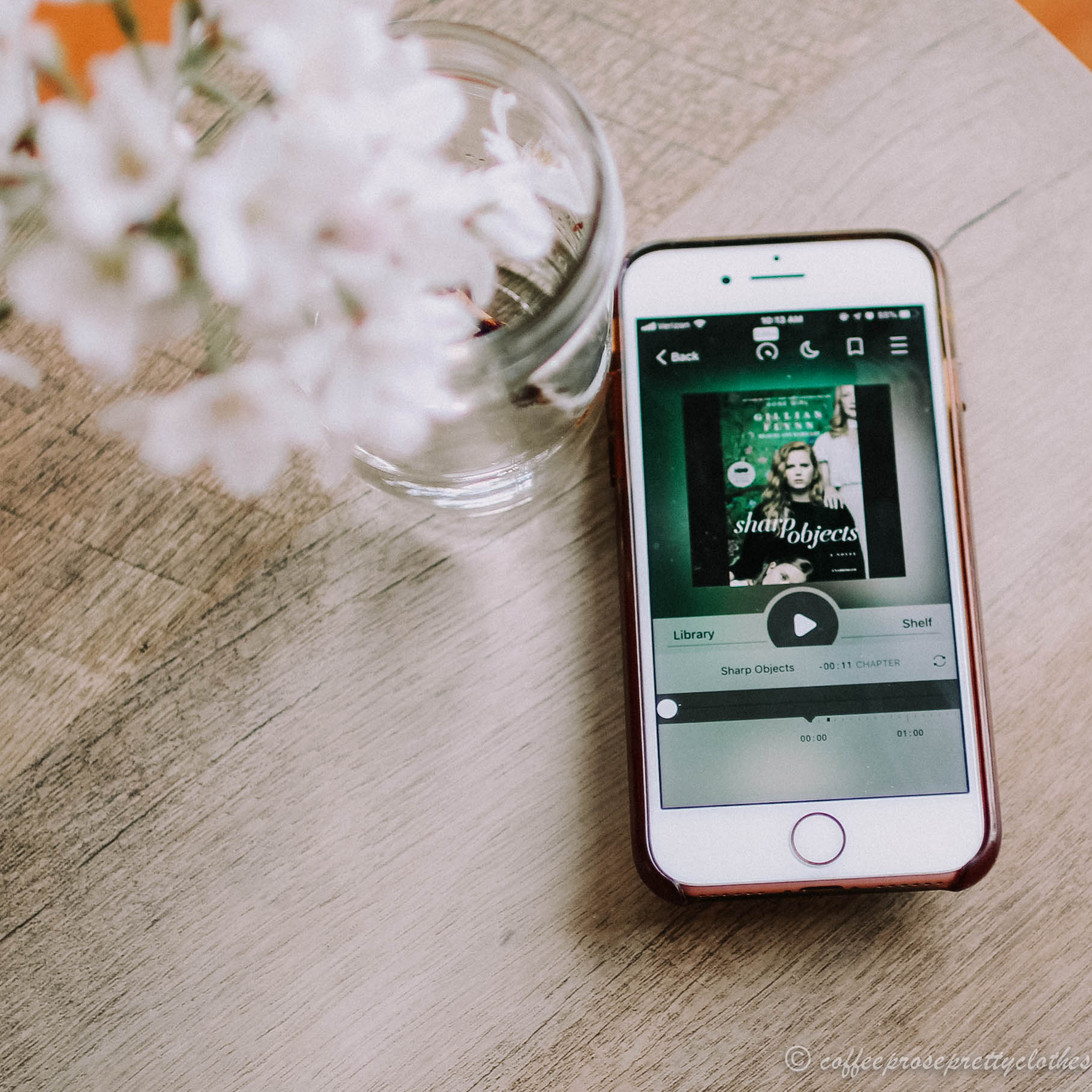 Sharp Objects by Gillian Flynn
As a fan of the thriller and suspense genre, I have a special place in my heart for Gillian Flynn, ever since I read Gone Girl. Flynn is a great writer and is amazing at creating characters that are deeply flawed and believable. I would even say that they are more relatable to me than I would care to admit. I knew that HBO did a series on Flynn's other novel, Sharp Objects starring Amy Adams so I wanted to get this book read before I Started the series.
Goodreads
Fresh from a brief stay at a psych hospital, reporter Camille Preaker faces a troubling assignment: she must return to her tiny hometown to cover the murders of two preteen girls. For years, Camille has hardly spoken to her neurotic, hypochondriac mother or to the half-sister she barely knows: a beautiful thirteen-year-old with an eerie grip on the town. Now, installed in her old bedroom in her family's Victorian mansion, Camille finds herself identifying with the young victims—a bit too strongly. Dogged by her own demons, she must unravel the psychological puzzle of her own past if she wants to get the story—and survive this homecoming.
My Review
I loved Gone Girl and I would honestly say I liked Sharp Objects just as much. I know that sentence may not mean anything to you but I think I need to explain that Gone Girl to me was kind of the gold standard when it came to thriller novels about flawed women. Amy Dunne was brilliantly written and every other thriller novel that came afterward just seemed to be a cheap knockoff of her (read my thoughts on Luckiest Girl Alive).
Camille Preaker is a (mediocre) journalist in Chicago, sent on an assignment to go back to her hometown of Wind Gap (population 2000) to investigate the murders of two young girls. Along the way she must confront the demons from her past that come in the shape of her mother, Adora, still grieving the loss of Camille's sister. Camille was never able to measure up to her dead sister but her new half-sister, Amma, seems to be Adora's new favorite.
Flynn is so good at characterization. A lot of the things Camille says has a lot of logic in it in a kind of messed-up way, if that makes sense, and I find myself agreeing with it, albeit uncomfortably. This book is dark. And by "dark," I mean really really dark. This darkness is where Flynn lives and I am here for it!
I gave this book a five-star rating. That's the rating I gave Gone Girl and believe me, I am not very liberal with those stars. I highly recommend this book to any fans of the thriller genre!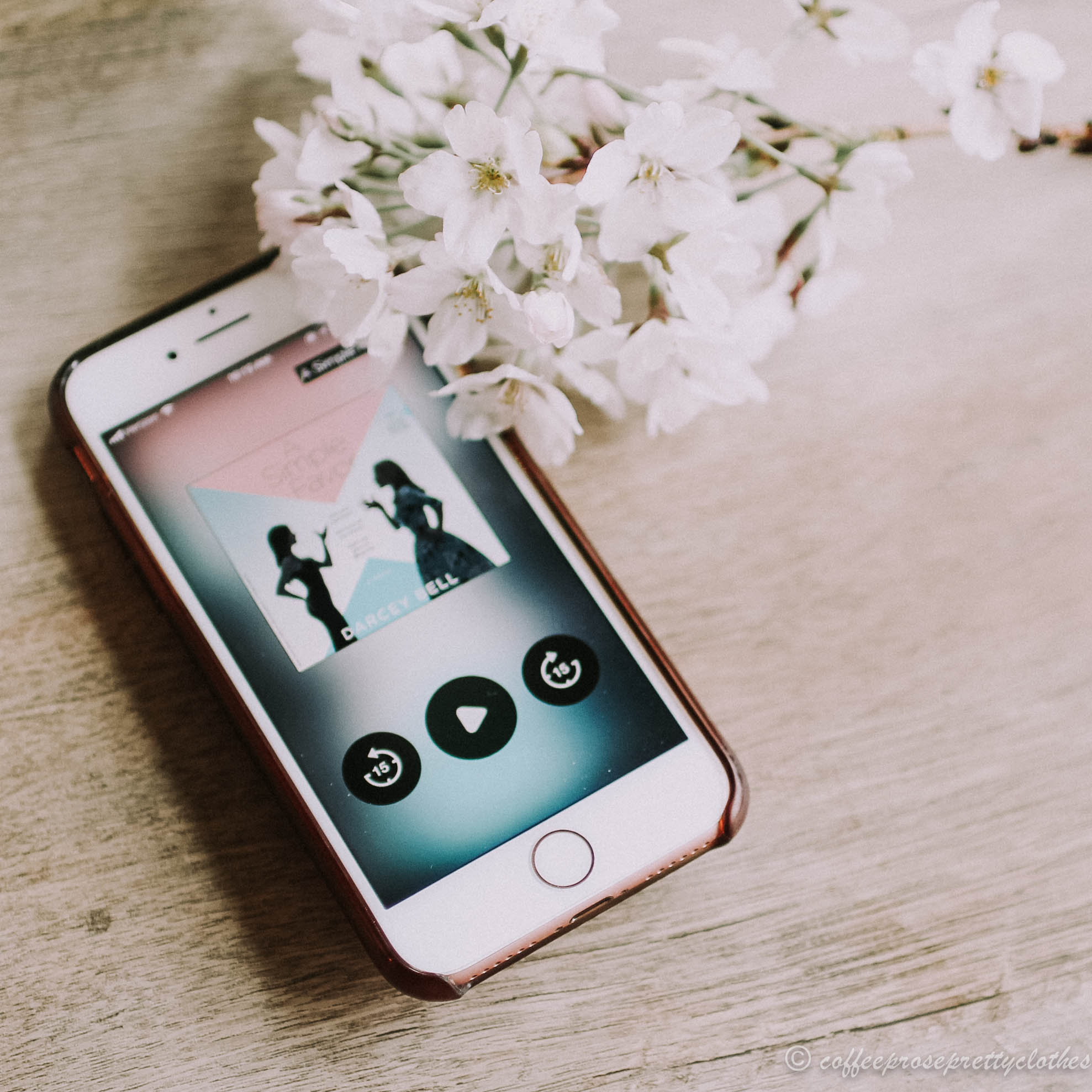 A Simple Favor by Darcey Bell
There was so much hype around A Simple Favor, especially after a film was made starring Anna Kendrick (LOVE her), Blake Lively, and Henry Golding. I
Goodreads Synopsis
She's your best friend.
She knows all your secrets.
That's why she's so dangerous.
A single mother's life is turned upside down when her best friend vanishes in this chilling debut thriller in the vein of Gone Girl and The Girl on the Train.
It starts with a simple favor—an ordinary kindness mothers do for one another. When her best friend, Emily, asks Stephanie to pick up her son Nicky after school, she happily says yes. Nicky and her son, Miles, are classmates and best friends, and the five-year-olds love being together—just like she and Emily. A widow and stay-at-home mommy blogger living in woodsy suburban Connecticut, Stephanie was lonely until she met Emily, a sophisticated PR executive whose job in Manhattan demands so much of her time.
But Emily doesn't come back. She doesn't answer calls or return texts. Stephanie knows something is terribly wrong—Emily would never leave Nicky, no matter what the police say. Terrified, she reaches out to her blog readers for help. She also reaches out to Emily's husband, the handsome, reticent Sean, offering emotional support. It's the least she can do for her best friend. Then, she and Sean receive shocking news. Emily is dead. The nightmare of her disappearance is over.
Or is it? Because soon, Stephanie will begin to see that nothing—not friendship, love, or even an ordinary favor—is as simple as it seems.
A Simple Favor is a remarkable tale of psychological suspense—a clever and twisting free-fall of a ride filled with betrayals and reversals, twists and turns, secrets and revelations, love and loyalty, murder and revenge. Darcey Bell masterfully ratchets up the tension in a taut, unsettling, and completely absorbing story that holds you in its grip until the final page.
My Review
Maybe it's because this book was so hyped and I had high expectations of it, but this book was just… meh. A blogger friend Alix said, "It's like if Gone Girl and The Woman in the Window had a manipulative, lying, and vindictive baby," and I couldn't agree more with that assessment, except I'd add the word "mediocre." It just wasn't thrilling. I wasn't on the edge of me seat, I found Emily's character a cheap knockoff of Amy Dunne (see review above) and while the plot twist was interesting, I couldn't help but feel like it wasn't clever, it was just a lie. Lies aren't plot twists. It was just boring and played up a lot of tropes found in the thriller genre but in the most tedious and contrived way.
The thing is, I haven't seen the movie and a LOT of people seemed to have loved the movie. I read the plot synopsis of the film version on Wikipedia and looks like they basically rewrote the ending and some of the major plot points which explains why people liked the movie version better. I'll definitely look up the movie but it may be one of the few times I say that I'm #teammovie and not #teambook.
I gave this three out of five stars. It was just incredibly boring from start to finish.