Book Club: Circe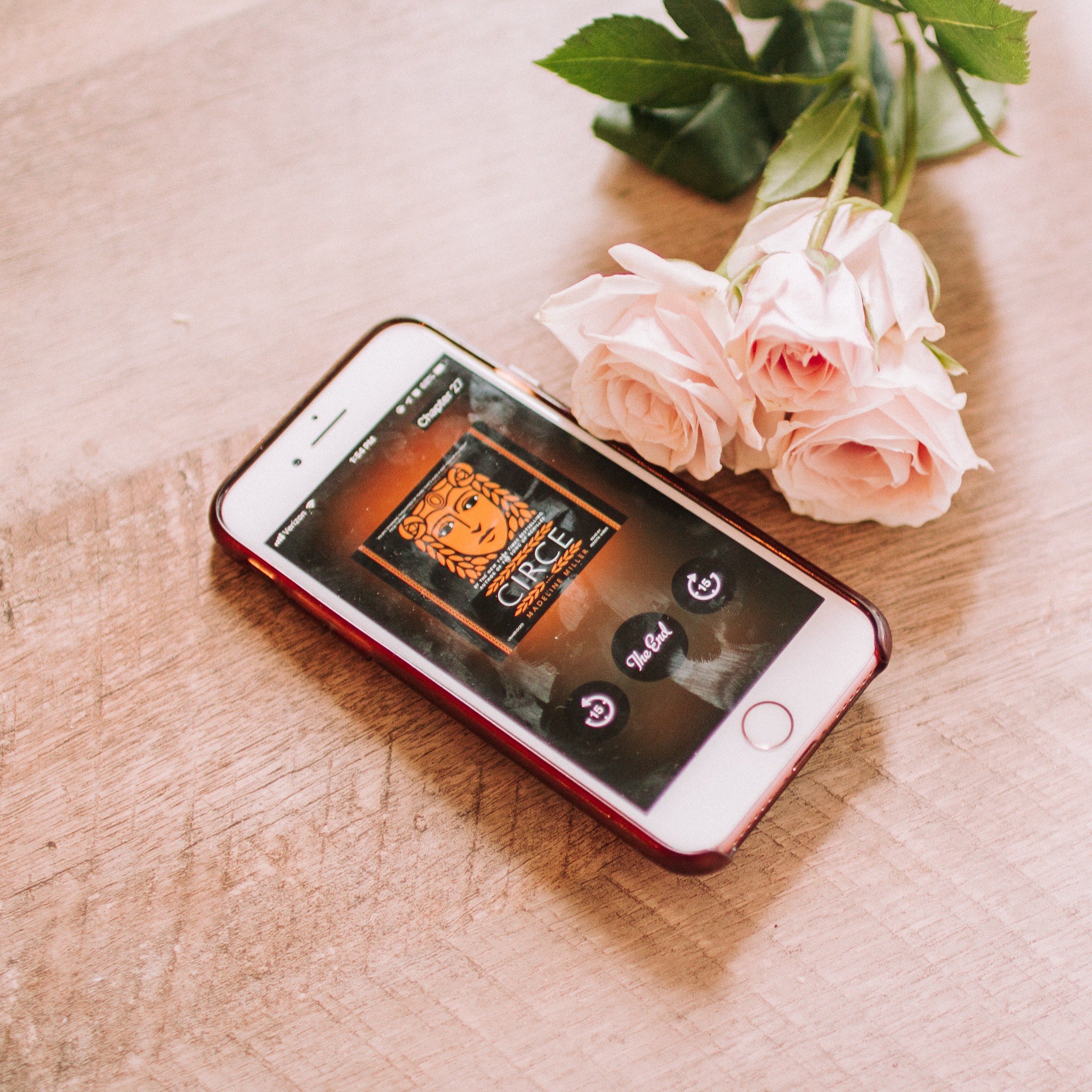 You can say I'm something of a Greek Mythology fan. Whenever we studied the subject in school, I would obsess over the Gods and Goddesses and the crazy schemes they would hatch and the shenanigans they get into. When Circe started trending in the book community, I put my name down on the waitlist to read it. A few MONTHS later, I finally was able to read it and I have ~thoughts~
Goodreads
In the house of Helios, god of the sun and mightiest of the Titans, a daughter is born. But Circe is a strange child—not powerful, like her father, nor viciously alluring like her mother. Turning to the world of mortals for companionship, she discovers that she does possess power—the power of witchcraft, which can transform rivals into monsters and menace the gods themselves.
Threatened, Zeus banishes her to a deserted island, where she hones her occult craft, tames wild beasts and crosses paths with many of the most famous figures in all of mythology, including the Minotaur, Daedalus and his doomed son Icarus, the murderous Medea, and, of course, wily Odysseus.
But there is danger, too, for a woman who stands alone, and Circe unwittingly draws the wrath of both men and gods, ultimately finding herself pitted against one of the most terrifying and vengeful of the Olympians. To protect what she loves most, Circe must summon all her strength and choose, once and for all, whether she belongs with the gods she is born from, or the mortals she has come to love.
My Review
As I said earlier, I am something of a Greek mythology aficionado. I used to devour stories of the Gods and Goddesses and if there's one thing I learned from that time, a lot of the drama that happened to heroes and the Gods could have been prevented if Zeus learned to keep it in his pants. But I digress…
Before reading Circe, the only thing I really knew about the titular character was that she appeared in The Odyssey and that she turned Odysseus's crew into pigs before letting them stay on her island for a year and having his son. Upon research (and by that, I just mean a glance at her Wikipedia page), I also started to remember the story of how she turned a fellow nymph Scylla into a monster when her love interested spurned her for the latter. With this in mind, I started to listen to the audiobook.
The thing is, I really liked it. The audiobook version, at least has a great narrator who made me want to curl up in my reading nook with a cup of tea during a rainy weekend. All of the hygge vibes were there and if you do have the option to listen to it, I do recommend it!
Circe is literary fantasy at it's finest. It's well-written and delves into the immortal story of a sidenote character in Greek mythology. Turns out, Circe was the sidenote character in her own life. Since the moment she was born, her parents found her useless and unremarkable. She didn't have divine powers like her Titan father Helios. She didn't have her mother Perse's beauty or presence. The man she loved, Glaucus, fell in love with another nymph, Scylla, even after all Circe had done to make him a God himself. In her anger and frustration, she turns Scylla into the famous monster of myth through spells and is promptly exiled by Zeus for witchcraft. Thus, Circe's lonely life begins.
Throughout her exile, Circe takes her pain and loneliness and turns them into her strengths. She becomes a powerful witch that even the Gods can't overpower. Miller's writing is excellent at making her such a relatable character as goes from lonely and naive lesser nymph to righteously furious Goddess. You start to understand her pain and frustration, why she lashes out, how she comes to care for people, and why behind her compassion, there's rage that's also fighting.
There is something so satisfying about a woman who's been unloved, bullied, and belittled her whole life, clawing out a bit of revenge for herself. Circe truly reads like a Grecian soap opera and I am here for it!
The book introduces other famous creatures and characters for lore like the Minotaur, Daedalus and Icarus, Odysseus (of course), his son Telemachus, and his wife Penelope. The stories that each of them come with and create with Circe is painful and though Circe is able to come out of them, it's not completely unscathed and her successes always seem bittersweet. It's still fun to read to see major heroes become cameo characters in this "minor" character's book.
I gave this book five out of five stars on Goodreads. That's right - I gave it a perfect score because this book was amazing! If you only read one book this year, make it Circe!