June 2019 Reads
I keep falling behind with my book reviews because I'm reading faster than I can churn out posts! Instead of doing one or two reviews a week, I decided for June, at least, I'd round up all the books I read and do mini reviews of them in one post so that they're more digestible. Here are the books I read in the month of June:
The Proposal by Jasmine Guillory
After reading The Wedding Date, I really loved the diverse cast of characters that appeared and I decided to read the next book with a few overlapping characters. I wrote a more in-depth review earlier in the month, but I enjoyed the diversity, the romance, and the character development in this book.
Song of Achilles by Madeline Miller
Written by the same author as Circe, (review here), I knew I had to read her other book, Song of Achilles. Despite most Goodreads reviewers saying that it's not as good as Circe, I actually quite enjoyed it, though I think I understand where the criticism is coming from. Told from the viewpoint of Patroclus, the right hand man of Achilles, the story did read a bit like fan-fiction, but to me, not in a bad way. It was a great book to read during LGBTQ+ Pride month and I recommend it to all nerdy historians, Greek myth enthusiasts, and story lovers everywhere.
Always and Forever, Lara Jean by Jenny Han
After To All the Boys I've Loved Before came out on Netflix, I decided to read the book it was based on to see what the hype was all about (reviewed here). I've since become somewhat invested in the adventures of Lara Jean and Peter. Always and Forever, Lara Jean was the conclusion to the trilogy and I thought it was cute and ended with a neatly wrapped bow. Lara Jean and Peter find out they are going to different colleges and the book chronicles their final year of high school with the drama that comes with it, with the addition of Lara Jean's father remarrying and her sister coming home from Scotland. If you've enjoyed the other two books, or are a fan of YA romance in general, you should check this out!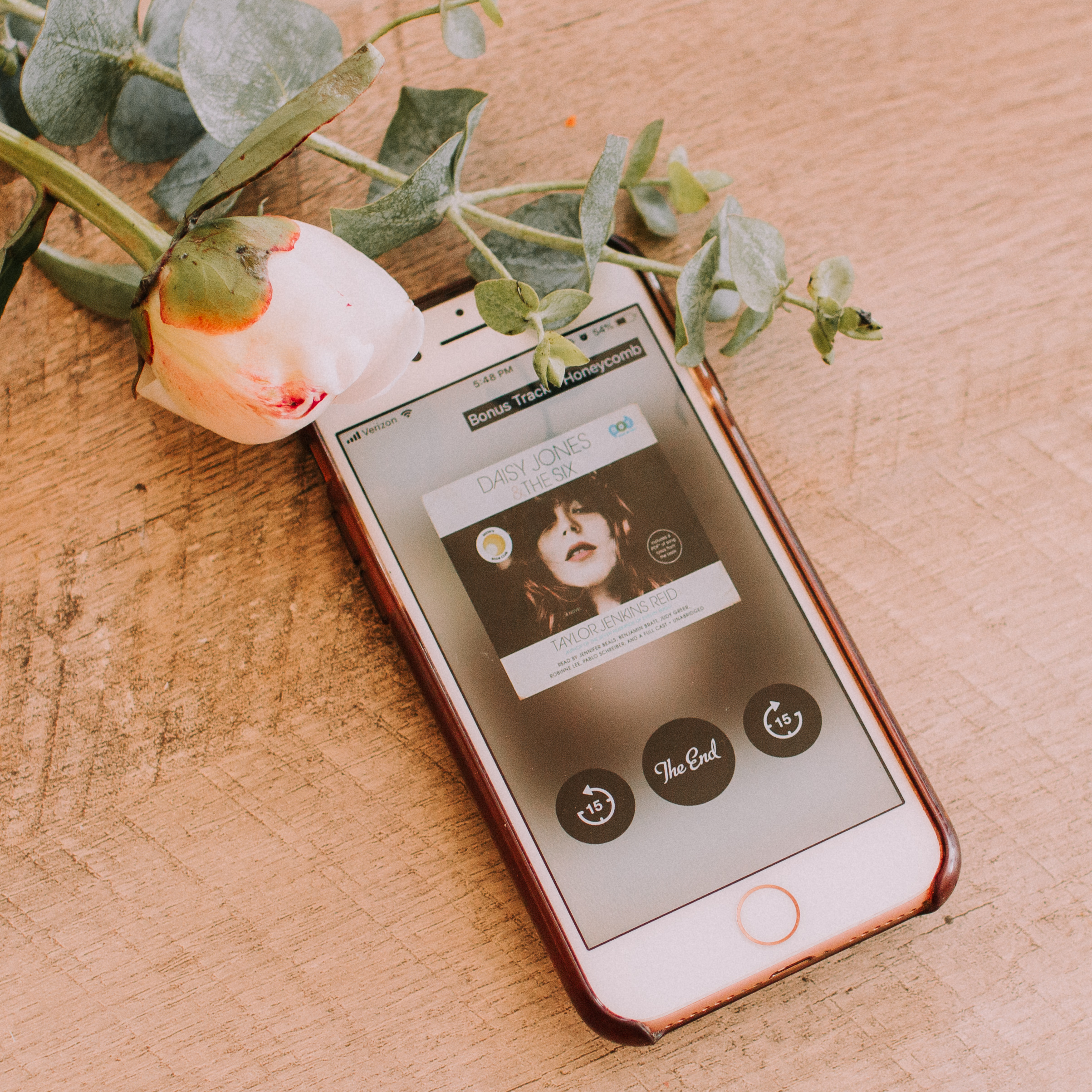 Daisy Jones and the Six by Taylor Jenkins Reid
I had this book on hold for the last few months and I was finally able to get the audiobook version this month! This was a quick listen - I finished it in a few hours but I'm actually glad I listened to it and not read it as a book. The book is told in a documentary-style where the "documentarian"/author interviews a fictitious rock band called Daisy Jones and the Six about their rise to stardom in the 70s and their eventual disband. As you can imagine, there's a lot of sex, drugs, and rock and roll involved, but in a way that doesn't seem gimmicky and instead seems real. I loved the audiobook version because they got a full cast reading it, instead of one narrator. Jennifer Beals voices Daisy Jones, Pablo Schreiber (of Orange is the New Black fame) voices Billy Dunne. Judy Greer (famously Cheryl Tunt from Archer and Kitty from Arrested Development) voices Karen Karen. I highly recommend this to any and all music fans.
The MIsadventures of Awkard Black Girl by Issa Rae
Issa Rae is currently one of my favorite mainstream creators. I first discovered her through Youtube when she had her series called Misadventures of Awkward Black Girl. She is currently the creator and star of an HBO series, Insecure which is one of my favorite show right now - so funny, so real, and excellent at talking about social issues as race, gender, LGBT, and more. In her book, The Misadventures of Awkward Black Girl, Issa talks about some of her misadventures as an awkward black woman, navigating life. Autobiographical books by celebrities are a hit or miss with me but this was most definitely a hit! While I'm not a black woman, I am definitely awkward AF and I could relate to a lot of what she wrote about. I think there's definitely something for everyone in her book so even if you have nothing in common with her, I'm sure you'll be entertained.
The Wife Between Us by Greer Hendricks and Sarah Pekkanen
If perfection could be defined by a thriller novel, The Wife Between Us would be it. It had everything I'm looking for in a suspenseful book: unreliable narrators, strong women, and multiple twists and turns. Usually I can see the end coming a mile away but I didn't see it coming when reading this book just because there were multiple twists!